We only work with the best in the industry. Find out more about the team of PhD experts below.
We chose a team of PhD-educated experts to work with us based on their background and extensive experience. Many of them have worked as lecturers and received their PhDs from prestigious British and American universities. As a result, they have a lot of experience writing academic articles and PhD assistance. They are knowledgeable in a wide range of topics and subjects, ranging from economics and econometrics to nursing and international affairs.
The PhD writers' combined skill set means that they can help you with every step of your PhD thesis writing journey, from application to proofreading and editing. Our PhD services are of the highest quality in the industry, which means that your needs and requirements, as well as the requirements set by your university, will be met by the PhD mentors. If you decide to use our services, we will match you with a PhD-qualified expert in your field who will assist you throughout your PhD studies.
JAMES L.
Nursing & Psychology
James is a psychologist who has worked as a PhD lecturer and is now a full-time writer. He's authored scientific publications, government reports, and thousands of academic articles, and he can assist you with a variety of topics.
ROBERT S.
Finance and Economics
Robert started working as an academic writer while pursuing his PhD in Economics, after earning his Masters and Bachelors degrees in Finance and Economics. He also has experience using analysis software such as Stata.
LINDA M.
Business and HRM
Linda opted to return to education to pursue a PhD in Business and HRM after a career in HRM and management. She has also received training in Speech and Language Therapy and English as a Foreign Language Teaching.
WILLIAM P.
Business and Management
William earned his doctorate in management. He has ten years of experience as an academic writer, specialising in subjects including Business, Human Resources, Management and Risk Management.
KEITH J.
Finance
Keith worked as a banker until the financial crisis of 2007, at which point he went to school to pursue a PhD in finance. Since then, he has worked as an academic writer for some of the most prestigious writing firms. He also has expertise in Excel, Matlab, and R.
RUSSELL W.
Marketing and Communications
Russell became a full time professional academic writer after completing his Bachelors degree in Digital Marketing and Public Relations. He was able to earn additional degrees during this time, including a PhD in Marketing and Communications.
EUGENE R.
Mathematics
Eugene can assist you with any mathematical questions you may have. He earned a PhD in Applied Mathematics and can assist with a wide range of technical topics, including statistics, optimization, and forecasting, as well as quantum mechanics.
LAWRENCE W.
Politics and International Relations
Lawrence has spent the previous ten years working as an academic writer. He earned a PhD in Europol and Police Cooperation, a Masters in European Studies, and an Bachelors degree in Politics and International Relations before that.
Ready to get started? Contact us today for a free quote!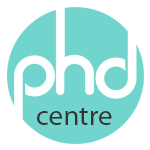 Get professional support with your PhD at any stage, from top quality academics.
Email us: [email protected]
*We do NOT use AI (ChatGPT or similar), all orders are custom written by real people.