PHD PROOFREADING SERVICES
Proofreading is one of the last steps of PhD thesis writing but a very important one. Details are key to the holistic perception of your work. Imagine you have conducted strong research and described it appropriately in your dissertation, but there are grammar mistakes, typos and inconsistently linked sentences. This will create a feeling of untidiness in the eyes of the supervisor and the Commission and devalue your dissertation. Therefore, it is extremely important to bring the work to the end and polish it to make it shine.
Why not let one of our expert PhD writers provide a professional PhD proofreading service to ensure your final paper is of the highest quality
PHD PROOFREADING TIPS
It is feasible to proofread the paper when you have already completed the work on the substantive and logical components, and you are not going to add anything in your text. If you are proofreading the paper on your own, try to look at it through the eyes of an outsider who sees it for the first time. Is it clear what the author narrates? Is it easy to read the text? Are there any mistakes and typos? Would you like to continue reading are several paragraphs? The affiliated readers such as your supervisor will be such outsiders as they are not aware of the work you have done. If the text satisfies you, it will likely satisfy the others.
Check for large and conspicuous issues first. These may be unfinished sentences, missing paragraphs that you wanted to insert later but forgot to do it and inappropriately referenced sources. These are serious shortcomings that must not be ignored.
Check the formatting of the thesis. Headings and subheadings, names and referencing to tables and figures in the text, blank pages and lines and page numeration are details that contribute to the overall impression from the work as well.
The formatting of the analysis output is especially important since your results and your personal contribution are the main outcomes of the work. Double check and make sure that all figures are correct and the readers will be able to understand the logics of your analysis.
Do not hesitate to use online spell checkers and dictionaries to make sure that there are no mistakes in the text. It is better to double check a doubtful word rather than make a mistake.
It is also useful to have another pair of eyes to proofread the paper before the submission. It can be a peer, a friend, a relative or anyone also who will be able to understand the text and objectively underline its shortcomings.
HOW OUR PHD PROOFREADING SERVICE CAN HELP
Our role in proofreading your PhD thesis can be twofold. We will be a third party who will check and polish your work. Based on years of experience and hundreds of successfully submitted dissertations, our PhD consultants will make a conclusion as to whether your work looks like a finished paper that is fully ready for defence. Not only we will check structuring, presence of potential shortcomings, spelling and other details but we will also make sure that the work complies with the requirements of your university.
WE GUARANTEE THAT:
We will continue assisting you until submission is successful.
The thesis will be checked using the "four-eye" principle. This means that it will be an expert who will proofread your work first, and then it will be re-examined by a senior supervisor.
The approach to your work will be personal. This excludes inattentive reading and the work of one expert on several projects at once.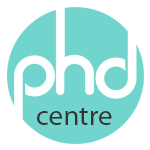 Get professional support with your PhD at any stage, from top quality academics.
Email us: [email protected]
*We do NOT use AI (ChatGPT or similar), all orders are custom written by real people.