Our pricing guide will give you an indication on the starting prices for each service offered. Whether you need custom PhD Thesis writing, application help, or PhD editing and proofreading, our qualified writers are ready to assist. If you have any questions about the price of your order, please do not hesitate to contact us.
Applications
from $500
Application Writing
Written by a PhD Expert
Plagiarism Free
Title & Proposal
from $620
3 PhD Titles
2000 Word Proposal
Unique and Original
Thesis Chapters
from $340*
*Price per 1,000 words, based on an order of 10,000 words
Standard price for 1,000 words: $500
Editing
from $310
Feedback and Comments Addressed
Quality Improvement
Personalised Service
Proofreading
from $150
Proofread by an Expert
Spelling and Grammar Fixes
UK English
Upgrade Report
from $500
One to One Support
Your Own Expert Supervisor
Personalised Service
Ready to get started? Contact us today for a free quote!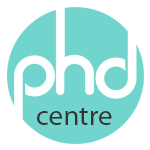 Get professional support with your PhD at any stage, from top quality academics.
Email us: [email protected]