PHD THESIS CUSTOM WRITING SERVICE
PhD theses custom written and researched by the best PhD supervisors in a variety of subject areas, including Law, International Relations, Business, Marketing, Finance, Economics and Management.
STARTING A PHD THESIS
In terms of format, a custom doctoral thesis is very similar to a formal research dissertation. At the same time, PhD projects are far more sophisticated, innovative, and one-of-a-kind than any Bachelors or Masters dissertation. A custom PhD thesis necessitates more extensive and thorough research, as well as evaluation of all aspects of the subject matter chosen for study.
A well-written PhD thesis paper begins with the preparation and submission of a written PhD proposal to support your project. During this phase, you provide your supervisor with a detailed outline of your study's main focus areas, as well as detailed explanations of how you will conduct research and collect data. The length of your proposal will depend on the level of detail required by your university and supervisor. Because writing a dissertation proposal is the beginning of your doctoral journey, the quality, breadth, and depth of your proposal are critical to the success of your PhD project. If you need assistance ensuring that your proposal convinces your supervisor of the importance of the proposed research, you can use our PhD Title & Proposal Service.
PHD CUSTOM WRITING SERVICES
Our PhD Custom Writing services are designed to provide students with high-quality assistance from experts in their field. When you order our custom writing service, you will be assigned your own PhD writer, who will conduct research and write your PhD Thesis in accordance with your specific requirements or feedback from your university's PhD supervisor. All of our custom writing services are delivered on time, according to your specifications, and are completely original and free of plagiarism.
WHY SEEK ASSISTANCE FROM PHD SPECIALISTS?
Once your proposal has been approved, you can begin working on your PhD dissertation. Your PhD thesis analysis, like any other complex piece of academic writing, will be divided into chapters, each with its own distinct purpose and structure. Many students may believe they lack the necessary qualifications to complete a high-quality doctoral project. While you may be familiar with the structure and content requirements of a Bachelors or Masters dissertation, meeting the specific requirements of your doctorate can be frustrating and difficult at times. A lack of tutor supervision, as well as a distinct lack of direction, also creates formidable barriers and tests PhD students' ability to prepare a high-quality custom PhD thesis. In this case, bringing in an expert thesis writer who can guide you through the research and writing process is the best solution.
Your PhD Thesis is the most important piece of work in your academic career. Our experts will help to make sure you get it right!
WHAT DO YOU GET WHEN YOU ORDER OUR PHD CUSTOM WRITING SERVICE?
If you are having difficulty writing your PhD thesis, our PhD Custom Writing Service can assist you. We can provide you with helpful guidance and assistance whether you are writing a PhD thesis from scratch or a standalone chapter. The supervisors are highly qualified thesis writers with extensive experience in a variety of subjects from major universities and business schools. They are experts in their field and understand exactly how a PhD thesis should look and what content requirements it must meet. Our PhD Custom Writing Service is tailored to your specific demands and needs, which means you will be provided with writing services on how to complete your specific PhD project to ensure it is of the highest possible quality. Remember that completing your PhD thesis entails more than just research and writing. Editing, formatting, and proofreading are also required. If you need these services, you can rely on our PhD Editing and Proofreading Services to ensure that your thesis is free of errors, mistakes, and inconsistencies.
WHAT WE OFFER WITH EVERY ORDER:
You will be introduced to a PhD thesis writer who has prior academic experience in your field.
You will be provided with detailed information about each chapter of your PhD project, including structure and content recommendations that are completely tailored to your needs and research requirements.
The PhD-educated author will work closely with you on all requested chapters.
We will provide complete assistance with your referencing and bibliography.
OUR PROMISES TO YOU:
We employ a team of PhD-educated academics with extensive experience from top universities.
We guarantee a personalised PhD writing service that is completely tailored to your current demands and needs.
We guarantee complete discretion. None of the documents and information you provide, including your personal information, will be shared with a third party.
Our PhD Thesis Custom Writing Service is guaranteed to be of the highest quality.
You communicate with your supervisor via email whenever necessary.
Ready to get started? Contact us today for a free quote!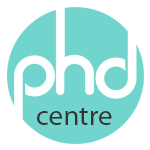 Get professional support with your PhD at any stage, from top quality academics.
Email us: [email protected]
*We do NOT use AI (ChatGPT or similar), all orders are custom written by real people.