WHO WE ARE
PhD Centre are a specialist PhD consulting service offering an extensive range of services to assist with PhD and thesis writing. With over 20+ years' experience in the essay writing industry, PhD centre understand the high level of work required to succeed in your PhD studies.
As PhD consultants, we recognise your needs and know what is required of our services. We understand how important your doctorate qualification is for your future. We have the knowledge to help support your studies and take your writing to the highest level. The extensive knowledge and experience of our team of writers means we can guarantee our results and provide you with the best service.
Sign up today with the best PhD consultancy services available
OUR PHD WRITERS
PhD Centre are especially selective about the writers we choose to work with. We only work with writers with a minimum of PhD level qualification for not only their knowledge and expertise but also for their experience of the full PhD process. All writers for PhD Centre have graduated from top universities and have at least 10 years' experience in academic writing and PhD supervising.
We know how challenging a thesis can be, our writer's experience of this makes us better able to serve you and provide the right service for each of our clients. Each writer specialises in their own subject and their considerable experience means they are specialists with expansive knowledge of their field. As a result, they can assist and provide solutions effectively and efficiently for almost anything. They are also consistently up-to-date with new studies, research, and emerging trends in their subject. The resulting work produced is of exceptionally high quality and in line with current research and discoveries.
PhD Centre aims to create an environment where you can trust your thesis to the PhD supervisor assigned to your order. If you have any questions regarding particular writers or subjects we can assist with, contact us straight away for help.
WHAT SERVICES DO WE OFFER
We offer a wide range of services for the whole of your PhD journey from the application to the final thesis draft. As a result of our tough writer requirements, we are equipped with the best knowledge and skills to help you with any hurdle you might face during your PhD.
The application might seem like one of the first hurdles to overcome for you. Our PhD agency can help with choosing the right PhD program, selecting the appropriate supervisor for your topic, and completing application requirements or forms. The first of many important steps throughout your PhD.
Our most popular PhD service is assistance with PhD level topics and a full thesis proposal. Our experienced writers are able to thoroughly research and compose PhD appropriate topics based on your research interests. From there, thorough and comprehensive proposals can be written for your supervisor's approval or for your PhD application.
PhD Centre's custom writing service is the most comprehensive service we offer that can range from writing single chapters to writing your full thesis. Not only this, but our writers are proficient in other PhD requirements like data collection and data analysis so you can outsource all of your needs to us.
We also understand that sometimes, you may only require help to finalise your thesis. We offer editing and proofreading of drafts, proposals and full theses. Helping to address supervisor comments, boost the quality of your writing, and formulate your thesis for better flow.
Whatever your needs, PhD centre are well equipped to assist. Contact us today regarding all of the services we have to offer.
HOW CAN WE HELP
As you know by now, our experienced business and team of writers make PhD centre the best choice for you. The vast range of services we offer are unrivalled by our competition but quality writing is not all you receive for us. We aim to always complete work on time and have a number of guarantees meaning you receive the top-quality service you expect.
Our service allows you to work closely with your assigned PhD supervisor through our email service. As a result, you can keep up with the progress of your order, ask questions of the writer, and send information quickly. Our customer service team members are also always on hand to answer any questions before and after placing your order. Ensuring you choose and receive the most appropriate and best service that we can provide.
Our PhD agency specialises in a number of different subjects including marketing, management, nursing, micro and macroeconomics, maths, and politics. Enabling us to serve thousands of academic clients and PhD students and expand our writer's knowledge of their field.
Even if you have a skeleton idea for your PhD topic or a PhD assignment but you're not sure where to start, PhD Centre can help. Our expert writers can offer recommendations and have the specialist experience for all types of assignments and topics. Despite any problem or challenge you face during your PhD program, our PhD consulting can resolve them quickly.
PhD Writing Help
Contact us today for a free quote!
WHAT WE GUARANTEE
We are confident in the quality of the work we provide which is why we have a number of guarantees with every order. Most importantly, we guarantee plagiarism free work. All orders are original and written from scratch (apart from editing orders using your previous work) so there is no chance of plagiarism in the order. In addition, all orders are checked using our in-house plagiarism checking software to ensure the work we deliver is completely original.
Here at PhD Centre, we understand that a first draft is unlikely to be perfect. Which is why we offer a 1-month free amendment period with every order. Giving you the time to read over everything in detail, receive feedback from your supervisor in plenty of time, and have the feedback implemented easily. We guarantee this because we know revisions are crucial for the success of a PhD.
PhD Centre guarantee complete confidentiality of your personal information. We would never disclose your information to our writers or outside of PhD Centre so your identity is always protected with us. We also guarantee that your work and any documents you share with us are completely confidential and will never be shared outside of our business. Not only are these important security measures we take but are also in place to protect your PhD study.
Furthermore, we guarantee the highest qualified writers for your work. We select only the best academic writers for our PhD agency that hold a minimum of 10 years' experience and a PhD level qualification. This means we are able to provide not only the highest quality PhD work but also a professional and painless experience when using our services.
Read more about our guarantees.
BENEFITS OF USING OUR SERVICE
Because we offer so many different services, we are able to help thousands of PhD students in a variety of ways. However, this is not the only benefit of using PhD Centre services.
We understand that a PhD program is a huge undertaking with the thesis alone being up to if not more than 80,000 words. The time it takes to complete PhD level work can be lengthy so we make sure you're happy before the work starts and can monitor the progress of your order. We happily accept emails to check in with the writer for updates on how you order is progressing or if you have any questions.
PhD Centre also guarantee to meet all of your requirements. If you think we haven't met your expectations, contact us straight away and we will change the work to meet your expectations. This is all part of our 1-month amendment period guarantee!
Our priority is you and your work which means our writers are meticulous about following your instructions. The more information you are able to send us, the better we are able to serve you. You can trust our PhD consultants to complete an expert piece of work so all you have to do is sit back and relax.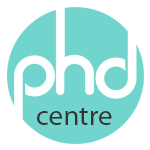 Get professional support with your PhD at any stage, from top quality academics.
Email us: [email protected]
*We do NOT use AI (ChatGPT or similar), all orders are custom written by real people.