At any stage of your PhD dissertation or thesis, you can get professional editing help. Complete discretion is maintained.
Get help with your thesis today with our PhD writing service, provided by fully qualified experts.
PHD EDITING SERVICES
Writing a PhD dissertation is a long process consisting of numerous steps. It rarely goes smoothly as writers often procrastinate and get lost in the writing routine being distracted by other necessary to-do things. No wonder that they might need qualified PhD consulting.
PhD editing is one of the last stages of writing a thesis. Imagine you have already conducted the research, have written the text but it still requires some more work to look academically strong. This is the time when you have to edit your paper. Do not confuse editing with proofreading the text. Figuratively speaking, the former is a rough sharpening of the knife, that is, your text, while the latter is its grinding. You can find out more about PhD proofreading here. The experts of our PhD writing service have collected a number of tips that will help you to edit your text effectively and quickly.
WHY IS PHD THESIS EDITING SO IMPORTANT?
Your main task at this stage is to make the text of your thesis coherent and consistent. Ideally, it should be so logical and conjoint that it is impossible to omit a word from it. If something can be thrown away or reduced, it is better that you do it at the editing stage rather than the supervisor or the Commission will notice it at the verification and submission stage. We divide the editing tips into external that refer to compliance with requirements and academic style, and internal ones that directly refer to the text of the thesis itself.
Regarding external points, get to know the requirements to the dissertation in your university. They differ across universities, so examples from the internet or your friends may be irrelevant. Besides, keep in mind common requirements to all academic texts such as professional language, avoiding jargons if not necessary and appropriate referencing. This is what you should have learned to deal with when you submitted your previous works such as course works, your bachelor thesis and probably your first academic articles.
Internal issues include consistency of the thesis text and your specifics of writing. Keep in mind your own typical writing issues that you always face and do not let them spoil your most important academic paper in your life. These may include slow start, tendency to use very long sentences and tautologies and narrative illogicality and inconsistency. Do not expect to edit the entire thesis at one time. Instead, move gradually, chapter by chapter, section by section, paragraph by paragraph. For paragraphs, check whether each sentence is in place. A paragraph should start with the main statement while all remaining sentences should confirm or elaborate on it. To show relationship between the sentences, tie them together with transitional words such as 'besides', 'in addition', 'also', 'on the other hand', 'however', 'along with that' etc. This will show whether you are arguing, advocating or matching arguments in the text. Try to use as short sentences as possible, each with one main idea. This will make your text more lightweight and easily readable. If you feel that the text is far from excellence, feel free to apply to our PhD thesis help.
HOW DOES OUR PHD EDITING SERVICE WORK?
Writing a PhD thesis may be a significant challenge. Although you have already received a bachelor and a master's degree, the PhD level is where serious science starts. The requirements to your work proportionally strict. You may conduct the research and obtain important results, but it is also necessary to issue and report them appropriately. By applying to our PhD thesis help, you will receive professional support at all stages of work.
Regarding PhD editing services, we guarantee that:
We will conduct qualified editing of your paper to raise it up to the PhD level.
We will advise on how to present the outcomes of your research in the most advantageous way.
We will help to amend the thesis to make it look professional and independent piece of research.
We will help you to make appropriate referencing of sources in line with the required referencing style.
We will advise how to structure or restructure you work according to the requirements of your university to make more favourable in the eyes of the supervisor or the Commission.
Remember, our PhD consulting service is here for you!
WHAT DO YOU GET BY USING OUR PHD EDITING SERVICE?
We employ a team of PhD-educated academics with extensive experience in fields ranging from finance and economics to nursing and international affairs.
We guarantee a personalised editing service that is completely tailored to your needs and specifications.
We offer professional doctoral thesis editing services of the highest calibre.
You can reach out to your supervisor via email whenever you need to.
We guarantee complete on-time delivery.
Please do not hesitate to contact us if you believe your writing requires editing. We will gladly assist you in perfecting your work by establishing consistent and effective patterns throughout your PhD dissertation and addressing any feedback provided by your supervisor. Your PhD thesis is not only the culmination of your doctoral work; it is also the key to your professional future. Hundreds of PhD students have been guided by the supervisors who work with us. If you require individual assistance with your doctorate thesis, you can always rely on their expertise, knowledge, and willingness to provide guidance. Please contact us if you have any questions about our editing service or PhD dissertation help. We will be happy to answer them.
Ready to get started? Contact us today for a free quote!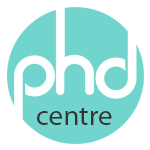 Get professional support with your PhD at any stage, from top quality academics.
Email us: [email protected]
*We do NOT use AI (ChatGPT or similar), all orders are custom written by real people.