PHD LITERATURE REVIEW WRITING SERVICE
PHD LITERATURE REVIEW WRITING
A review of secondary literature is a crucial part of any PhD thesis that largely defines its course, outcomes, and methodology. Here are some of the main reasons why this section of your thesis should never be underestimated:
It allows you to analyse all existing studies in the field to better understand the research gaps you are aiming to address.
It provides an opportunity to explain the significance and relevance of your research topic to your audience.
It positions your project against a carefully evaluated background of academic theories and practitioner findings. This makes it easier for your readers to see how it develops the earlier arguments and how its results will inform future studies in the field.
We have many years experience in writing high quality PhD Literature Reviews. Why not let us help you?
HOW TO WRITE A PHD LITERATURE REVIEW
Before you set out on a search for quality literature in your selected field, you need to spend some time defining the very concept of 'quality literature' that you are planning to use for your project. Here are some selection criteria that our expert writers find extremely useful:
DATE
If your PhD project is not focused on a longitudinal analysis of some problem from a historical perspective, chances are you would not want to use any studies beyond the cut-off date of minus five years. The findings of older articles may not be fully applicable to the present-day situation due to the data obsolescence effect associated with various ongoing environmental changes.
DESIGN
High standards of secondary data selection usually involve the analysis of the methodological choices of the studies included in your dissertation literature review. Some of the main 'quality indicators' can involve the disclosure of all utilised data collection and processing instruments as well as the resulting sample size and other elements increasing the reliability and validity of the findings.
 SOURCE
Preferably, you should only use academic publications from high-impact peer-reviewed journals or other quality sources. For example, a person writing a PhD project in the sphere of finance can rely on the Journal of Finance, the Journal of Financial Economics, and the Journal of Accounting and Economics or statistical data from such organisations as the World Bank or the International Monetary Fund.
WHAT ARE THE BEST PRACTICES FOR PHD LITERATURE REVIEW WRITING
While the task at hand may seem challenging at first, there are some PhD dissertation literature review writing best practices allowing you to approach your secondary data evaluation in a highly structured manner. Here are some ideas suggested by our expert writers:
MAKE CRITICAL NOTES
At a PhD level, writing down 'who said what' is clearly insufficient. Make sure that you position each study chronologically, contrast it to other projects in the field, and thoroughly appraise the methodological choices of its authors.
THINK ABOUT YOUR OWN FINDINGS
While you probably have not started the primary data collection process at the moment of writing your dissertation literature review for PhD, this fact should not stop you from drawing potential parallels. For example, you can discuss how your methodological choices will address the limitations of specific projects you are appraising or how you are expecting similar or contrasting results on the basis of your assumptions.
USE DATA STRUCTURING TECHNIQUES
Generally speaking, different studies can be grouped according to their themes, chronological order or methodological design. Specific choices in this sphere usually depend on your PhD thesis topic, the way you are planning to approach it, and the type of academic contribution you are planning to make.
HOW CAN WE HELP YOU?
Simply put, our PhD thesis literature review writing service can be useful to academic writers of any skill level. Our clients informed us that they found it extremely useful with such tasks as:
Revising existing literature review drafts that need better structuring and editing them to meet the required quality level.
Analysing large volumes of secondary data to support every argument made throughout this chapter.
Promptly completing even the largest of literature reviews to meet extremely tight deadlines and exceed tutor expectations.
Ready to get started? Contact us today for a free quote!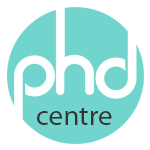 Get professional support with your PhD at any stage, from top quality academics.
Email us: [email protected]
*We do NOT use AI (ChatGPT or similar), all orders are custom written by real people.