PHD REPORT WRITING SERVICE
PHD REPORT WRITING HELP
PhD students often face a problem of finding a balance between academic work and activities in social life. A PhD report is a serious document reflecting the progress in conducting PhD research and writing a dissertation. Therefore, it requires much time and mental efforts. Our PhD writing service can also be helpful in preparing such reports as applying to us will save you much time and resources. We provide qualified assistance in writing all types of PhD written papers and offer a range of options. You are free to choose an appropriate variant of order.
Our PhD support service has high-level professionals who have achieved academic heights. This allows us to apply our broad scientific and teaching experience in order to help you to make your own academic journey and achieve the PhD degree without stress and overloading. We practice the highest standards of quality to provide our clients with guaranteed success in submitting PhD papers.
Get Professional Scientific PhD Report Writing Help from our expert Researchers
PHD REPORT WRITING TIPS  
Any PhD report aims to present the outcomes of a particular piece of academic research to a particular audience. Unlike essays, PhD reports typically have a rigid structure and do not admit including excessive and irrelevant information. This is done to communicate research results in an effective and concise manner. Thus, tips on writing PhD productive and bright reports account for these specifics.
First of all, you should constantly keep in mind the exact purpose of writing the report, the essence and forms of information that it has to contain. Therefore, planning and structuring a PhD report is necessary to avoid vagueness and ambiguity of provided information. Changing the format and structure are admittable but highly undesirable as it would require additional work on the text of the report.
Next, the report must contain only reliable and relevant information. Avoid using unverified and questionable data even if they better support your research and desired outcomes. Remember that one of the main scientific principles is objectivity. The best sources of data are reliable databases, official reports and statistics and academic journals and books.
Data analysis in PhD is typically more complicated compared to master's or bachelor levels. Use the most appropriate methods that can provide the most useful outcomes for the further PhD research. Do not forget about the variety of possible ways of presenting data and outcomes including descriptive, graphical, and statistical forms.
Analysis outcomes are rarely valuable on their own. They should contribute to solving a particular problem or be compared to the existing knowledge. Reflect the scope, importance and applicability of the attained results. Make conclusions and provide recommendations based on the attained results. Ideally, your report should reflect your own contribution to the field of science.
Do not forget about editing (link) and proofreading (link) your report. These stages are the last but not the least steps of the work on your PhD report. Even if your findings are significant but you fail to present them in an understandable and advantageous manner, your report will unlike make an impression on your tutor or supervisor. After finishing the first draft, polish your report until you understand that nothing better can be done.
The range of PhD report writing tips is much broader, but the aforementioned tips have proven to be effective for submitting PhD report. If you doubt that you can comply with all PhD requirements and follow these tips, you can always apply to our PhD report writing service. We will provide are necessary assistance to make your report compliant with the PhD level and worth giving the highest marks.
Ready to get started? Contact us today for a free quote!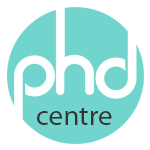 Get professional support with your PhD at any stage, from top quality academics.
Email us: [email protected]
*We do NOT use AI (ChatGPT or similar), all orders are custom written by real people.