PHD CASE STUDY WRITING SERVICE
A case-study-based PhD is usually focused on a specific company, legal issue or government problem. While such analyses are frequently conducted at Bachelor and Master's levels, their scope and depth are usually limited in comparison with those of good PhD project case studies. To create a high-quality draft, you need to have an in-depth understanding of the constituent elements of such works.
UNIQUE CHARACTERISTICS OF A PHD CASE STUDY
If you want to complete a case study for your PhD degree, you need to keep in mind the following aspects:
You need to be able to analyse the problem from multiple angles.
This provision requires access to quality data related to your research topic.
You will probably need informed consent from multiple stakeholders if you use primary information.
These requirements are generally more challenging to address than other PhD scenarios where you can largely rely on desk research or gain missing data from multiple sources. This requires a different methodological strategy if you want to maintain good control over the completion of your PhD project.
PhD Case Study writing services. Provided and delivered by experts
HOW TO WRITE A TOP-LEVEL PHD CASE STUDY
Our expert writers who have completed hundreds of PhD projects in PhD Case Study Writing like to view this task as a sequence of carefully planned steps rather than some combination of random tips and tricks. Here is what a successful student should do according to them.
APPRAISE THE INFORMATION AVAILABILITY FIRST
While this may look counter-intuitive, confirming an interesting research topic and objectives prior to conducting preliminary data availability analysis is extremely risky in the case of PhD Case Study Writing. A captivating focus is of no use if you cannot obtain the information required for the further exploration of your problem. Make sure that you can collect the data you need from the targeted company, population segment or government agency. Preferably, develop several alternative routes in the case you fail to gain access to the targeted individuals or organisations.
GAIN CONSENT FROM ALL STAKEHOLDERS
As soon as you ensure that you have access to high-quality data, try to get consent for its use from its owners. If you are planning to focus on a single case study organisation, try to get a letter from its managers as well as preliminary agreements from its employees regarding their future willingness to take part in your PhD project. Ideally, you should have a sufficient sample of potential respondents prior to finalising your analysis methodology to run some pilot tests.
FIND THE KEY PAIN POINTS
A case study is usually centred around some main problem. Your goal is to identify the key pain points of the involved stakeholders and to see how they form the core of the studied phenomenon. You may also want to investigate the situation from multiple angles to get a more balanced perspective of the existing problems and possible solutions.
SOLVE THE CASE
Like a good detective, you must finish your investigation with the Great Reveal. You need to announce the main perpetrators and suggest ways to solve the case and create more value for all involved stakeholders. This can be achieved via the provision of highly specific recommendations to practitioners based on your findings.
HOW CAN WE HELP YOU?
As a professional PhD writing agency, we can provide PhD research assistance with most PhD-related requests including PhD Case Study Writing. Some of the common services requested by our clients are the analysis of specific problems and organisations, the creation of high-quality research topics and objectives, and the development of effective data collection and processing strategies allowing you to build an interesting argument around your findings. Feel free to email us at any moment to get recommendations with your PhD Case Study Writing.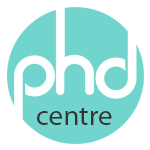 Get professional support with your PhD at any stage, from top quality academics.
Email us: [email protected]
*We do NOT use AI (ChatGPT or similar), all orders are custom written by real people.