PHD DISSERTATION METHODOLOGY WRITING SERVICE
Many students underestimate the importance of the Methodology chapter in their PhD projects and do not reserve sufficient time for it. Since specific methods are usually confirmed at a proposal stage, they view PhD dissertation methodology writing as a mere expansion of an 'already written' outline confirmed several months earlier. Needless to say, this approach rarely leads to outstanding results and they waste additional time on re-writing their drafts multiple times under the supervision of their tutors. Let us analyse how we can avoid this pitfall and write this section in the manner used by professional PhD dissertation methodology writers.
HOW TO START WRITING A PHD METHODOLOGY CHAPTER
First of all, we need to accept the fact that a quality Methodology chapter must present a larger theoretical paradigm underpinning your work rather than a mere list of research methods you are planning to use. A good way to balance these aspects for a novice writer is to 'follow the greats'. Books on research methods by such authors as Mark Saunders may be a perfect start in this aspect. This particular author created a fantastic 'onion' model that guides you through larger philosophic concepts such as axiology or positivism towards 'inner onion layers'. This allows you to explore your overarching research perspective underlying your choices of specific data collection and processing methods in a consistent and controlled manner. Also, make sure that you closely link every part of your discussion with your objectives to strengthen the perceived integrity of your work and provide sufficient rationale for every decision you make.
A strong PhD Methodology Chapter is key to succeeding with your thesis. Why not seek help from our professional writers?
MINDING THE LANGUAGE
As opposed to PhD proposals usually written in the future tense, methodology sections usually rely on present and past tense exclusively. Here is a rule of thumb for mastering Methodology writing from a grammar standpoint.
A quick way to improve your Methodology writing skills is to use some quality online guides such as the Manchester academic Phrasebank. It contains hundreds of examples taken from published quality works that provide a good understanding of the language and grammar you should use in this chapter.
USE PRESENT TENSE WHEN YOU ARE:
Describing general truths.
Referring to your own dissertation or some figures/tables within it.
Presenting your conclusions.
USE PAST TENSE WHEN YOU ARE:
Describing your methodological choices or your results.
Referring to the studies of previous authors.
Discussing the ideas and beliefs that were only relevant in the past and were discarded later.
ACCEPTING YOUR LIMITATIONS
While this may sound counterintuitive, openly discussing the limitations of your choices is the best way to strengthen your position as a researcher and demonstrate your deep understanding of research methods.
To put it simply, you should discuss the pros and cons of every philosophy, strategy, approach or data collection/processing method along your Methodology chapter to demonstrate your critical approach and good knowledge of research methods.
Here are some thoughts on why you should devote sufficient time and resources to this aspect of your PhD thesis:
There is no 'perfect' research method since all of them have their benefits and drawbacks.
Hence, your choices are determined by the compatibility of these advantages and inherent flaws with your study design, aim, and objectives.
In this situation, you must fully realise the compromises you make and their influence on the reliability and validity of your findings.
By openly showing your full understanding of these limitations, you demonstrate the precautions you took to minimise their impact on your study outcomes.
HOW CAN WE HELP YOU?
As long-term experts in PhD dissertation methodology writing, we have completed hundreds of PhD projects to date. Our repeat customers reported the following advantages of ordering dissertation sections from us:
We can produce high-quality work within extremely tight deadlines.
Our PhD dissertation writers can provide valuable recommendations regarding your methodology refinements to improve the quality of your choices in this sphere.
We can also help you with developing specific research instruments such as survey forms or interview questions that will be directly based upon your methodology and will be seamlessly integrated with it.
Ready to get started? Contact us today for a free quote!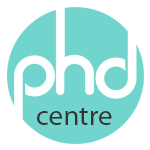 Get professional support with your PhD at any stage, from top quality academics.
Email us: [email protected]
*We do NOT use AI (ChatGPT or similar), all orders are custom written by real people.