PHD ASSIGNMENT WRITING SERVICE
While your PhD thesis forms the main output of your PhD programme, many universities also require you to write PhD level assignments. They can take many forms including:
Publications of intermediary results of your explorations.
Presentations of individual work sections (Literature Review, Methodology, etc.).
Journal articles based on some of your PhD thesis chapters.
Conference presentations.
The main reasons why supervisors insist on these activities may include the willingness to communicate the intermediary results of the research to the academic society, the intentions to reduce student anxiety about the relevance of the project findings or the need to meet some regulatory requirements associated with thesis results publications that exist in some universities or countries of study.
Our PhD experts have years of experience in completing high quality written assignments - Why not let them help?
PHD ASSIGNMENT WRITING TIPS
With most PhD students already being overworked and struggling to maintain a healthy work-life balance, the need to produce additional PhD assignments can seem devastating. In many cases, this also means that they have to assemble some semi-finished materials into a coherent publication that will form public perceptions about their work, which also increases the levels of the associated stress. We have asked our PhD assignment writers to provide some recommendations on how you can write PhD level assignments like a professional and avoid the most common problems in this sphere.
LEARN THE RULES
Every university and supervisor has their own expectations regarding the PhD assignment requirements. Before you spiral into panic, try to approach the daunting task of producing this document from the following three angles:
Who will be the main reader of your work?
When will it be due?
What elements it must contain to be qualified as a 'minimum viable product' by your supervisor and university?
In many cases, PhD assignments are presented at internal conferences and do not need to contain a condensed finished draft of your dissertation within them. Start with writing down the minimum requirements you must meet. Next, focus on producing a minimum viable product. While PhD assignment may seem like a priority, your main strategic focus should still be placed on your thesis draft. Hence, there is no need to allocate excessive resources to secondary objectives.
FOCUS ON YOUR CORE FINDINGS
Whether it is an article, a conference report or a chapter presentation, you only need to focus on the core parts of the presented work. PhD assignments are usually limited in size, which is why it may be sufficient to briefly answer the following questions:
What has been done so far?
What are your expected future results?
What knowledge will your completed thesis contribute to your studied field?
DELEGATE
A large share of time spent on completing your PhD assignment is devoted to analysing custom requirements, making all required arrangements, preparing the assignment draft, and thoroughly proofreading it. Many of these operations are non-creative and time-consuming. If possible, try to delegate some of them to external parties such as professional PhD assignment writing experts or editing and proofreading experts. In most cases, they can convert your draft or raw data into the required assignment format faster and allow you to focus on more creative tasks.
HOW CAN WE HELP YOU?
As a professional PhD assignment writing service, we have completed thousands of PhD level assignments for our clients over the years. In most situations, we are well aware of the requirements of particular universities and can produce high-quality documents in any required format within several days or less.
If you feel stressed by your PhD assignment writing schedule, you may choose to delegate some of this hard work to us. This will allow you to avoid burnout and focus on continuing your main PhD project instead of trying to kill two birds with one stone.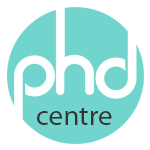 Get professional support with your PhD at any stage, from top quality academics.
Email us: [email protected]
*We do NOT use AI (ChatGPT or similar), all orders are custom written by real people.