If you have any questions about our services or how we can help you, contact us today using the form or details below.
Whether you need PhD thesis writing help, or are looking to join our team of experts, we would love to hear from you!
OPENING HOURS
Monday: 9am - 5pm
Tuesday: 9am - 5pm
Wednesday: 9am - 5pm
Thursday: 9am - 5pm
Friday: 9am - 5pm
Saturday & Sunday: closed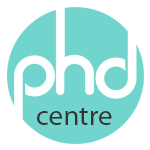 Get professional support with your PhD at any stage, from top quality academics.
Email us: [email protected]
*We do NOT use AI (ChatGPT or similar), all orders are custom written by real people.