PHD TITLE & RESEARCH PROPOSAL WRITING SERVICE
We provide content that is unique and innovative will persuade your potential supervisors and tutors. Get assistance from our expert PhD writers during the most critical stage of writing a doctoral thesis.
THE IMPORTANCE OF YOUR PHD TOPIC
PhD theses, as opposed to Bachelors or Masters dissertations, have a much higher level of originality and uniqueness because they make new contributions to knowledge. Setting the wheels of your thesis in motion is a difficult and critical stage of your doctorate degree.
When starting a PhD project, one of the first things you should think about is the title. When you've finished your preliminary research and decided on a topic to focus on, it's time to come up with a strong and workable title. This is, without a doubt, the most important aspect of writing a doctoral thesis.
Choosing an appropriate title for your PhD project is an important aspect of your doctorate degree because a well-written title can be critical to its success. The body of existing literature, on the other hand, is vast, and there may be few unexplored areas in your field.
If you are having trouble deciding on a topic for your thesis, the PhD-educated academic who has been assigned to you will gladly assist you. These PhD supervisors, who have extensive academic and professional experience, can assist you in identifying the most recent trends in your field, identifying existing gaps in the literature, and exploring potential directions for your PhD thesis.
WRITING A PHD RESEARCH PROPOSAL
Once you've decided on a title for your PhD project, you'll need to back it up with a strong and detailed research proposal. PhD research proposals provide answers to important questions and outline the direction of your thesis. A good PhD research proposal is critical to the success of your work because it outlines the main focus areas of the research and explains how you will carry out the study.
This may appear simple to some, but it is a little more complicated than that. This piece of work should emphasise the uniqueness and significance of the chosen topic, as well as explain how your project will contribute to the existing literature. The primary goal of your PhD thesis is to convince potential supervisors, tutors, and funders of the significance of the proposed study and why it should be undertaken.
WHY SEEK HELP FROM AN EXPERT PHD WRITER?
As professional academic writers, the PhD supervisors with whom we collaborate understand that writing a doctorate proposal is a difficult and time-consuming task that must be completed to an exceptional level of quality. This process is made more difficult if you are unsure about the content of your doctorate thesis, as well as the data collection techniques and analysis methods that could be used.
If you are having trouble writing your PhD research proposal, we can assist you in overcoming these obstacles and preparing a solid doctorate proposal based on your area of interest.
We understand that students have a lot of work and tasks to do, which can put a strain on their ability to dive deep into the PhD research proposal writing process. With this knowledge, we provide professional PhD proposal writing assistance that is completely tailored to your needs and preferences. Professional PhD-educated academics can assist and advise you on how to structure the proposal and what content it should contain in order to successfully persuade potential supervisors, tutors, and funders.
Our PhD experts understand the importance of a strong Title & PhD Research Proposal - Why not let them help?
WHAT DO YOU GET BY USING OUR PHD RESEARCH PROPOSAL WRITING SERVICE?
Each order includes all of our guarantees, but you will also receive the following benefits.
We employ a team of PhD-educated academics with extensive experience in a variety of scientific research and academic work.
We help you write high-quality PhD titles and proposals that are completely tailored to your university's requirements and guidelines
We guarantee that your PhD title and proposal will be delivered on time, if not ahead of schedule.

We offer high quality customer service to all our clients.
By choosing our company, you will receive a personalised academic service that is completely tailored to your current needs and expectations. You will be assigned a PhD-educated supervisor who will guide and assist you in developing your doctoral title and proposal. We recognise that communication is essential to academic success, so your supervisor will be available for communication whenever you require it. We guarantee that any data or information sent to us, including personal information (e.g., name, university, etc.), will never be disclosed or passed on to any other organisation or individual. If you have any questions regarding our PhD title and proposal service, please contact us and we will gladly help you.
PhD Research Proposal Writing Help
Contact us today for a free quote!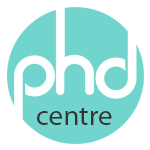 Get professional support with your PhD at any stage, from top quality academics.
Email us: [email protected]
*We do NOT use AI (ChatGPT or similar), all orders are custom written by real people.