Get personalised expert assistance with your PhD program application! Our qualified writers are ready to help you succeeed.
WHY SHOULD YOU USE OUR PHD APPLICATION SERVICE?
Completing a PhD requires students to conduct original, high-quality research that is evaluated by a panel of professional examiners. While being a PhD student can be a rewarding and exciting experience, it is also one of the most difficult degrees to obtain. This means you'll need all the help you can get to secure your place onto the best program.
PhD projects take a long time to complete, sometimes up to several years. So, before making an informed decision about which university, doctoral program, and supervisors to choose, you must first get a complete picture of your options. This choice may not be as simple as it appears at first glance. This is especially important for international students who may be unfamiliar with the language.
There are a lot of things to consider when you've made the decision to apply for a doctoral program. You are probably wondering which university to attend or which program to pursue. You may also be wondering which supervisors will be a good fit for your PhD goals and research needs.
If you're asking yourself these questions, don't worry because we're here to help. While there are numerous options available, not all of them will meet your needs and academic interests. Professional PhD thesis writers can help you decide which university and program to apply to, as well as how to format your application.
HOW DOES OUR APPLICATION SERVICE WORK?
To make the application process as simple and straightforward as possible, our PhD Application Help service can assist you in selecting the most appropriate university, PhD programme, and supervisors. If you decide to use our services, you will be introduced to a mentor with a PhD in your field. They will walk you through every step of the application process, including an evaluation of your qualifications.
Throughout the process, you will be able to communicate with your mentor to ensure that our service closely addresses your needs and requirements. We will provide you with a custom thesis writing service that is fully tailored and adjusted to your expectations, needs, and research requirements if you choose our PhD Application Help Service.
Get Accepted Onto Your Dream PhD Program With Our PhD Application Writing Service
WHAT DO YOU GET WHEN YOU ORDER EXPERT HELP WITH YOUR PHD APPLICATION?
You will be assigned a personal PhD-educated expert in your field who will guide you through the entire application process.
Your application materials and transcripts will be pre-screened to ensure that you are eligible to apply.
All supporting documents, such as a CV, personal statement, and reference letters, will be reviewed and edited by us.
We will review and edit your PhD proposal and give you detailed feedback on how to improve it to meet the standards of a PhD research paper.
We will recommend the best universities, PhD programmes, courses, and supervisors for your specific doctoral aspirations and research needs.
We will help you with the PhD application forms by filling them out and tracking your application after it has been submitted.
We will also assist you in responding to university correspondence.
WHAT GUARANTEES DO YOU GET WHEN YOU ORDER HELP WITH YOUR PHD APPLICATION?
While each order includes all of our guarantees, you will also benefit from the following guarantees that we make to all of our customers.
We are a group of PhD writers with extensive experience in a variety of subjects at major universities. We know exactly how to avoid common blunders and less obvious stumbling blocks and make your PhD application process go as smoothly as possible.
We guarantee that our PhD Application Support and Help Service is completely customised to your needs and specifications.
You can reach out to your PhD-educated mentor via email. As practising PhD academics, the writers understand the importance of communication, and you are welcome to contact them whenever it is convenient for you.
We guarantee complete confidentiality. All information and data provided to us will never be disclosed or transferred to a third party.
All of our clients can expect high-quality, personalised service from us.
If you have any questions about our PhD Application Help Service, please contact us and we will provide you with all the information you need.
Ready to get started? Contact us today for a free quote!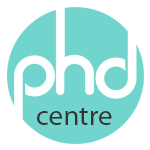 Get professional support with your PhD at any stage, from top quality academics.
Email us: [email protected]
*We do NOT use AI (ChatGPT or similar), all orders are custom written by real people.