JOING OUR PHD ACADEMIC WRITING TEAM
We're expanding, and are looking for talented and experienced academic researchers and writers to join our team.
We accept applications in the following topic areas at all times:
Business
Marketing
Management
Finance
Economics
International Relations
Politics
We are now looking for writers within Economics and Finance in particular.
A solid mathematics background and excellent English are required, as well as knowledge or experience with statistics and statistical software such as MatLab, R, Stata, and Eviews. We have plenty of options if you have previous programming experience and wish to apply your talents in a new industry.
To apply, please fill out the form below and attach your CV and writing samples.
Please note that if your application is accepted, you will be required to take a test.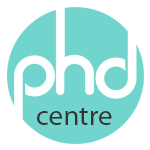 Get professional support with your PhD at any stage, from top quality academics.
Email us: [email protected]